Tennis star Jelena Jankovic change her panty in front of a stadium of people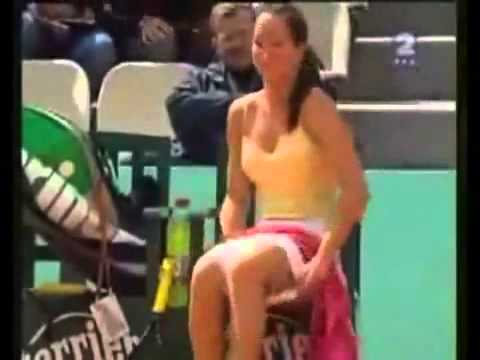 Tennis star Jelena Jankovic change her panty in front of a stadium of people
tennis star Jelena Jankovic change her underwear during a French Open match in front of a stadium of people.

Was the locker room too far away? Or this something normal during a tennis match ?

Jelena Jankovic is a professional tennis player from Serbia. Jankovic is a former World No. 1 in singles, in the months following her finals appearance at the 2008 US Open.
Comments